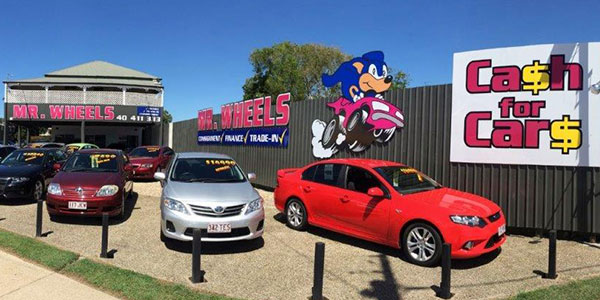 Mr Wheels have an extensive wholesale network from which we source our cars, meaning better quality and bigger savings for our customers.
Buying a used car can be time consuming and quite frankly overwhelming. It is tough to find the perfect used car for you and your lifestyle and at a decent price. Finding a used car in Cairns get easier when you know what you are searching in your next used car.
LET MR WHEELS CAIRNS FIND THE USED CAR IN CAIRNS THAT YOU HAVE BEEN LOOKING FOR
If you have looked through our stock and cannot find the specific used car you want, please get in contact with Mr Wheels Cairns and we will gladly help you find the car you need at a great price and the least time possible. We can also look after your finance, warranty and insurance for your next car purchase.
TELL US MORE ABOUT THE CAR YOU ARE SEARCHING FOR
Tell us about the car you want by filling out its details via the form below. We will contact you soon to discuss your application. Alternatively, if you have any questions about the application, do not hesitate to email us: sales@mrwheelscairns.com.au or call us on (07) 4041 1333.